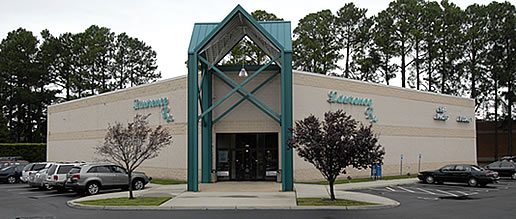 Do you remember a time when you would go to the local drug store and soda fountain? Everyone would know your name. You could get everything you needed and a banana split while you waited or share a hamburger and fries with friends.
You still can at Lawrence Pharmacy!
When you come to our Pharmacy, you will always be greeted by a friendly face. If you have a question about your new prescription or are just picking up a refill, we will make sure that you are comfortable with your medications before you leave.
Experience That Matters
Combined, our pharmacists have over 110 years of experience working for you. This experience is second to none in Chesapeake and Portsmouth, and we feel that it shows in our service. Prescriptions are checked multiple times to reduce the possibility of errors. You can be confident when leaving Lawrence Pharmacy that everything is correct.
Not here for a prescription??
Enjoy the same great service for our other departments. You can get a hamburger and fries, or an award winning bannana split (voted the #1 in the whole Hampton Roads area) from THE CREEK GRILL. You can shop for all your needs in our free standing, 13,000 square feet, independently owned Pharmacy
How does Lawrence Pharmacy thrive as an independent pharmacy in the age of chain stores?
The secret to Lawrence Pharmacy's success is CUSTOMER SERVICE.
Because the customer is #1, here's what you'll get:
Your questions answered by a pharmacist
Little to no waiting
Special orders deliverd the next day
In house florist and photo shop
A mouth watering grill - eat-in while you wait
Compounding - we can make your specialty medicine in our store
Daily and weekly specials
Fully stocked shelves with your favorite brands at great prices
Online Refill Access:

You can refill all your family prescriptions right from your home computer. Just register today, and you can start ordering refills.

Register Now!

Home Delivery:

We offer home delivery to our local area for a small fee.

Deep Creek Floral:

Inside Lawrence pharmacy you will find Deep Creeks only florist. We have expert floral designers to help you with all your flower needs.

Please visit our florist web site at http://deepcreekfloral.com/, or call our florist directly at 757-485-7434.

Vaccines:

We can provide you with many immunizations right from our store. Also, we can bill your insurance for most vaccines. We offer flu, pneumonia, zostavax, and many others.

Diabetic Shoes:

Lawrence pharmacy offers a diabetic shoe program for our medicare diabetic patients. We custom fit shoes from Tenderfeet Shoes. Medicare will cover 1 pair of shoes and 3 pairs of inserts per calendar year. Please contact us with any questions.

Compounding:

At Lawrence pharmacy, we offer prescription compounding services. Our pharmacists can make a variety of meds to meet your needs. To list a few: omeprazole suspension, lansoprazole suspension, nifedipine oint, progesterone suppositories, and many more!

Home Health Care:

We have a large selection of home health care goods. All the items needed to make someone's life easier. Walkers, bath benches, lift chairs, wheelchairs, canes, and much more.

Bell Lifestyle Products:

Lawrence pharmacy is one of the only stores in the area to carry these great products. The products offer pain control, prostate tea, sleeping remedies, weight control, illness prevention, plus much much more!

The Creek Grill:

Come in for a great meal at the Creek Grill. We offer daily specials and great service. Visit with friends or make new ones, and have the best BANANA SPLIT that Hampton Roads has to offer.

Yankee Candles:

We are the only Yankee Candle dealer in Deep Creek. Come in for one of the great scents Yankee has to offer. Try one of the most popular seasonal scents or try a new one. Don't forget they make a great gift!!!

Virginia Lottery:

Play Virginia Lottery with us!! We have a full service lotto center. Play Powerball, Mega Millions, Pick 3 and 4, and all the other great games Virginia lottery has to offer.

MoneyGram:

Send money anywhere in the world with Moneygram. Also, you can pay your bills and get money orders right from our store.

Pride Lift Chairs:

We have a great line of lift chairs. Pride Mobility chairs offer many different styles and fabrics to meet anyones needs. Medicare will also help with payment if you qualify. Call us today with any questions.